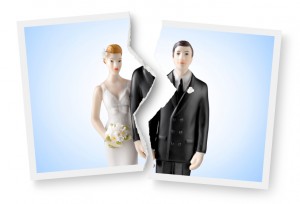 If you already have Advanced Directives (Durable Power of Attorney and Health Care Power of Attorney) in place and you are going through a divorce or are recently divorced, you have some very important steps to take NOW!
Without a doubt, your divorce will have a major impact on your estate plan. I know…this is the last thing you want to hear in the middle of your major life change. After reading on, I think you will agree that you should be speaking not only to a Family Lawyer but an Estate Planning Attorney as well.
You may want to consider removing your Ex as your named agent!
If the thought of having an ex-spouse potentially making your medical decisions for you or handling your finances in the future scares you, then it is important that you change your Advanced Directives (Powers of Attorney and Health Care Power of Attorney) DURING your divorce and not wait until it is finalized.
Why? If you are in an accident during your divorce and unable to handle your financial affairs and/or make your own medical decisions, and your current documents name your spouse as your agent, it is your soon-to-be ex who will be making your health care and financial decisions.  This ultimately means your ex will be able to control your money as well as make your medical decisions for you.
If you are in the process of a divorce or even if your divorce is final, call our Charlotte, Estate Planning firm at 704-843-1446 to discuss your options and the changes that should happen sooner than later.