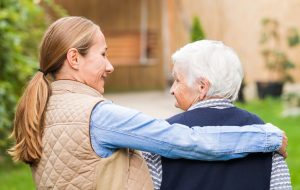 One of the first questions that a senior is generally asked when they enter a hospital or long-term care facility is whether they have a living will in place that specifies their wishes for healthcare. If the senior does not have one but wants to make his or her wishes known, he or she will have the option of either completing a generic document provided by the hospital or to get in touch with an attorney to create a more personalized healthcare directive for seniors in Mecklenburg County.
While it's better to fill out a hospital form rather than have no healthcare directive at all, a generic hospital form simply cannot compare to a healthcare directive that is carefully crafted with the help of an experienced attorney.
It's important to remember that when hospitals and long-term care centers put their forms together, they make them for as broad a population as possible since they deal with so many different people on a daily basis. In addition, the forms are usually filled with topics that are more important to the hospital's lawyers than to you, which means your best interests may not be represented.
Alternatively, an Advance Healthcare Directive created with the help of a Mecklenburg County estate planning lawyer is a comprehensive document that allows you to name the person who you want to make medical decisions on your behalf if you're incapacitated or otherwise unable to speak for yourself. Your attorney will also help you document your wishes for a wide range of life-sustaining measures or end-of-life care, ranging from whether to administer feeding tubes and blood transfusions to your wishes on when to end care or "pull the plug."  Having your wishes spelled out in this way can help ease the burden on those who will ultimately be responsible to make such decisions if you can't speak for yourself.
Finally, your attorney can also help you discuss your thoughts and decisions with the person(s) you have named as your healthcare agent so that he or she is aware of your feelings and can use that understanding as guidance if other circumstances were to happen. Your Living Will may not be able to cover every potential situation, so it helps to have a person appointed who has a good understanding of your beliefs in order to make decisions that are aligned with your wishes.
If you would like to learn more about creating a customized healthcare directive for seniors in Mecklenburg County, or if you already have a healthcare directive and would like to have it reviewed to make sure it still matches your situation, please set up an appointment at our Mecklenburg County estate and elder law office by calling (704) 843-1446.