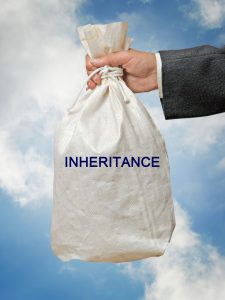 Most parents expect their children to inherit their assets if they unexpectedly pass away. But what happens if the child is a minor when mom or dad dies? Because the minor is not a legal adult and cannot inherit assets, a Mecklenburg County probate judge will need to appoint a legal guardian who will be responsible for overseeing the assets until the child can legally take on the responsibility. Parents who do not wish to have a stranger manage their children's inheritance can instead utilize a number of estate planning strategies to place someone who they trust to be in control. Options that parents of minor children should consider include:
Creating a Will 
Parents need to understand that their children will not automatically inherit any of their assets. For example, if a parent is remarried and passes away, the laws of succession will first pass the assets down to the new spouse, and the children from a previous relationship may get nothing. The best way to ensure your children inherit everything you want them to have is to create a will that specifies your wishes. If you do not create a will, a Mecklenburg County probate judge will simply divide an inheritance according to the laws of the state, regardless of a parent's desires.
Creating a Trust
Creating a trust will ensure that someone of your choosing is assigned the job of managing your children's assets until they come of age. A trust can also ensure that your child's assets are given to them in a responsible way when it's time to inherit, for example in small lump sums, so that their money is not wasted or squandered due to immaturity or an inability to manage money at such an impressionable age. The trustee will pay any necessary bills and provide your children with any money from the inheritance that is needed. You can set up a separate trust for each child or create a joint trust that the children share.
Property Management
If the inherited asset in question is a physical piece of property, parents can appoint a property manager or property guardian to oversee the asset until the child becomes an adult. Another option is to use the Uniform Transfer to Minors Act to name a custodian for the property. For a married couple, the guardian is almost always the surviving spouse. However, if there is no surviving spouse, any trusted adult can be named.
If you want to avoid having a judge determine the fate of your children after you have passed on, you must take proactive steps and put your wishes in writing. If you need help putting together a will or trust, contact our Charlotte estate planning lawyers at (704) 843-1446. We can help make sure your children are protected and that your assets will go to them safely and responsibly if something happens.